In this time of confinement for most of us, Café Porto has created a Take away Menu to help you go through these harsh times. We have a simplified but still tasty Menu at a nice price (see family friendly dishes).

Call our number for ordering.
Phone: 0151 708 5276
Take away operating times: Wednesday to Saturday from 4pm to 10pm
– orders by phone only and payment by card at same time.
– we will take orders outside this times as our phone is diverted to ourselves.
Family Friendly Main Course Dishes
(These are generous portions. With 2 portions you can eat you both and 1 or 2 children, depending on their age)

• Bacalhau com Natas (cured cod fish pie) … £11.50
• Feijoada á Transmontana (smoked meats and beans stew) with Garlic Rice … £11.50
• Arroz de Marisco (seafood rice, clams, mussels, prawns, tomato, fresh pepper and coriander) … £13.50
• Lamb Casserole (potatoes and red wine) … £13.50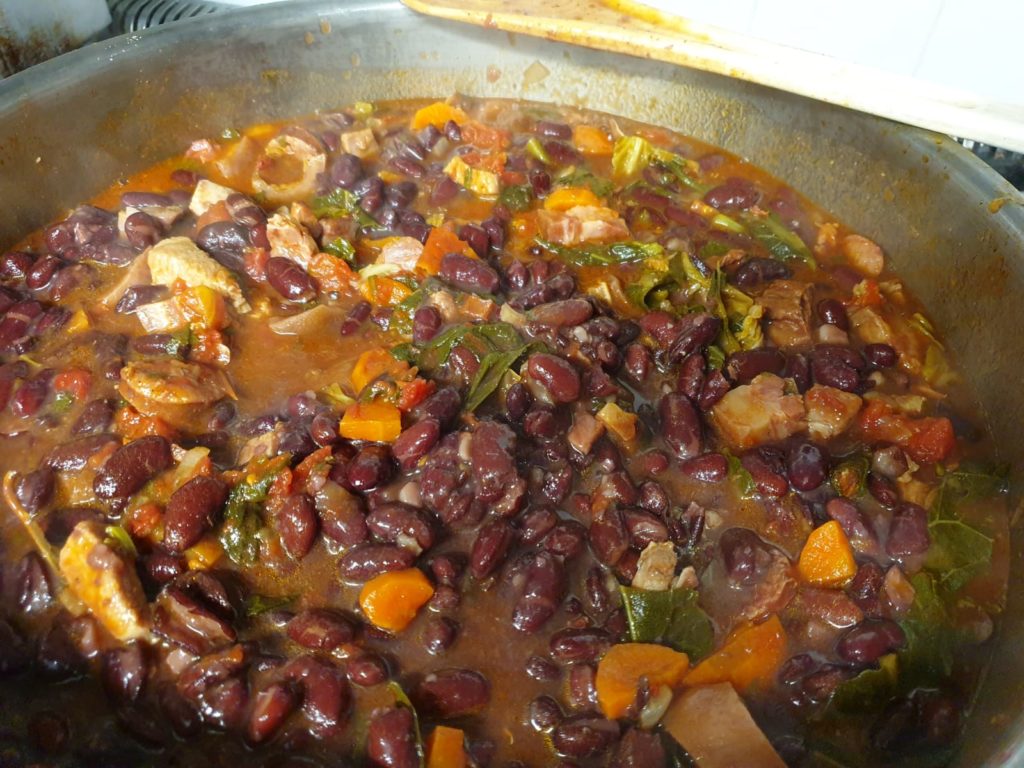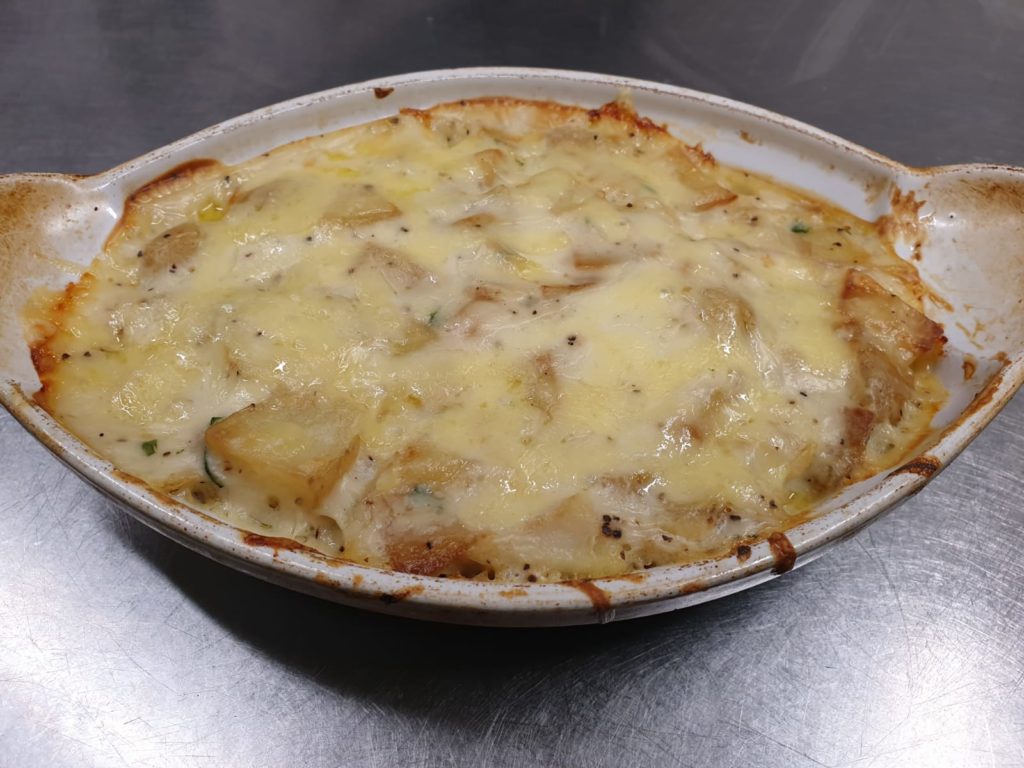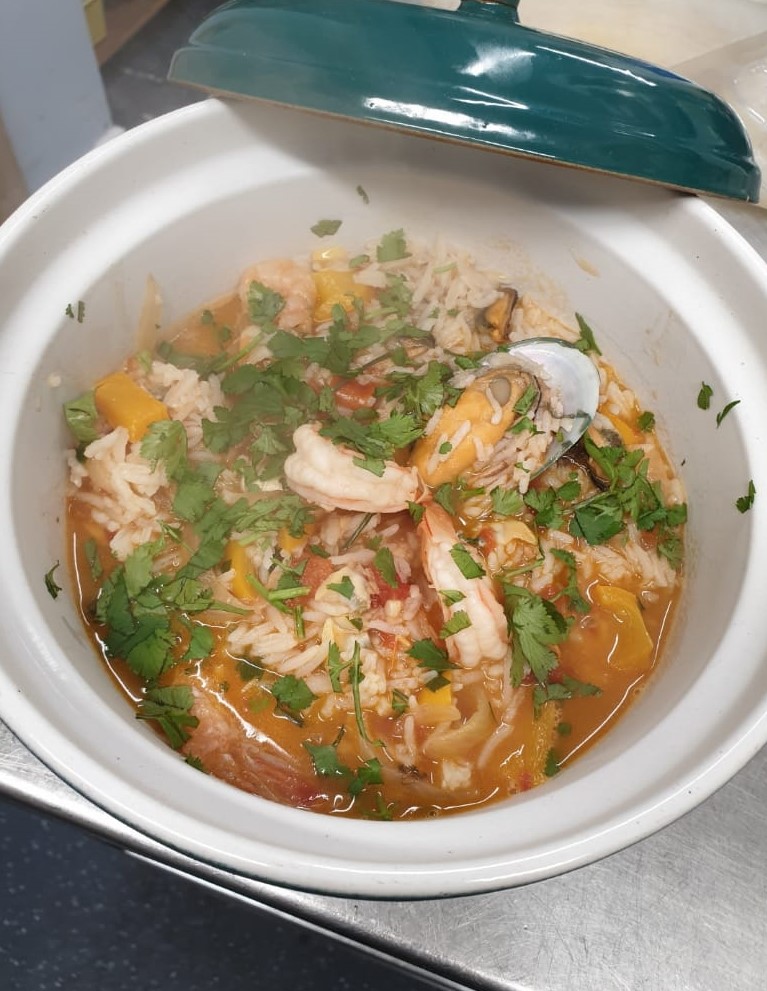 Tapas
(We recommend between 4 to 6 tapas for 2 people)

• Freshly baked bread … £1.50
• Garlic bread … £3.25
• Soup of the day … £3.50
• Salt Cod Fish Cakes (with garlic mayo and marinated olives) … £5.50
• Grilled Sardines (grilled red pepper, red onion and olives) … £5.50
• Flying Sardines (boneless and marinated sardines with caramelised peppers and onion) … £5.75
• Marinated and Grilled Chicken Wings (with our Special Piri-Piri Sauce) … £5.25
• Marinated Chicken Strips on a Bed of Roast Vegetables … £5.75
• Chourico in Red Wine … £5.45
• Roast vegetables (V) … £4.25
• Portuguese Tortilla (V) … £4.95
• Vegetables Rice … £3.45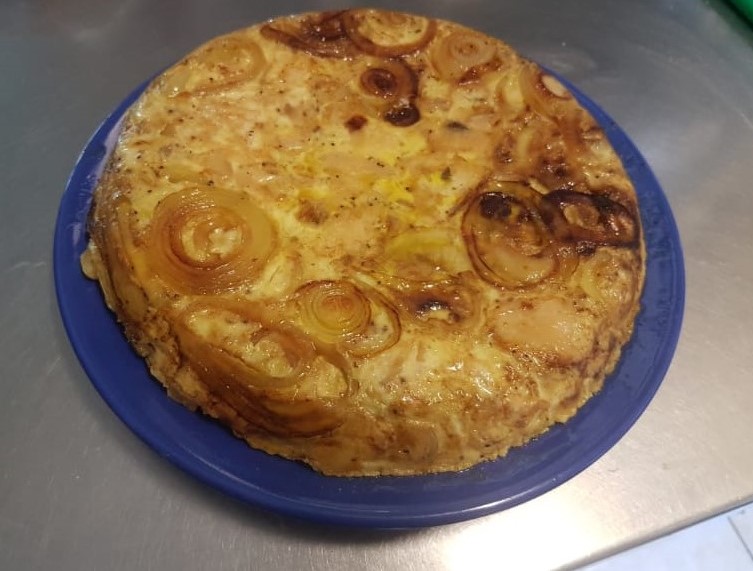 Speciality Main Courses
• Bacalhau no Forno (cured cod steak in the oven with caramelised onion, potatoes and green veg – substantial size, you may need to share it) … £16.00
• Baked Octopus (new pf potatoes, caramelised onion and fresh coriander – octopus delicacy, to appreciate with a smooth white wine) … £17.50
• Side order of Roast Vegetables (peppers, carrot and red onion) … £4.25
• Side order of Boiled Vegetables of the day … £3.65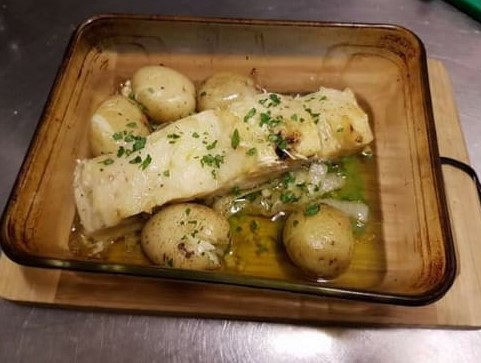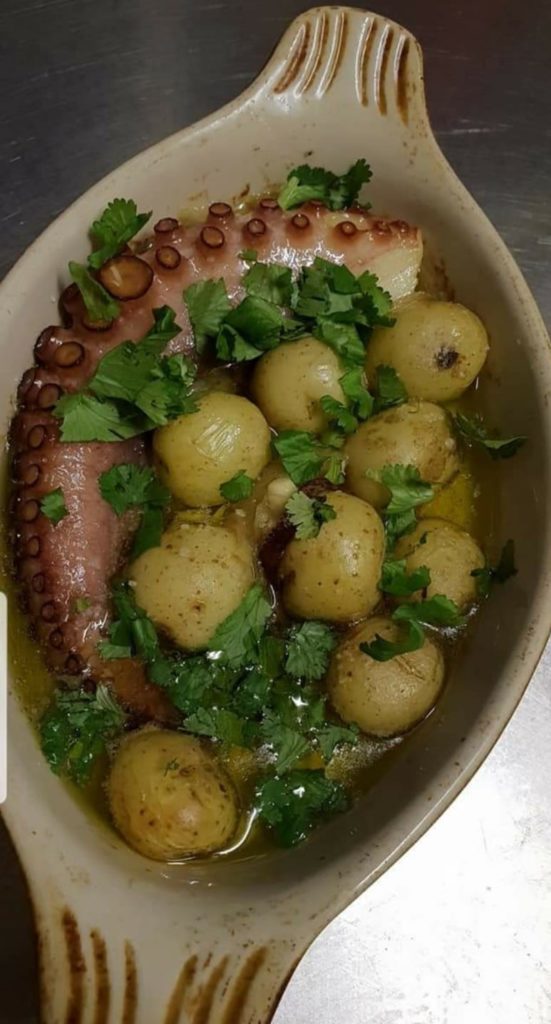 Desserts
• Pastel de Natas (Portuguese custard tart) … £1.20
• Frangipan pie … £3.50
Wine
Bottle of house wine (white, red or rose) to Take Away … £11


Take Away
We may change dishes on the Menu, following the products availability on the market. Some may be slightly different from Portuguese dishes but it will be tasty and natural food, we promise you.
Sanitary Information
All dishes will be cooked under strict sanitary conditions. It includes cooking it well above the recommended 27 degrees Celsius (will be at least 62 degrees).
You will pay (over the phone as you order) and after arranging a time for the pick up, you will have no contact with other fellow clients or staff for the time being. Just press the bell on your arrival.
When you arrive home transfer all food to your own dishes, and if you feel better, discard all packaging and bags safely, wash your hands and enjoy it then!
We will not be serving Salads. However if you want to prepare your own we would recommend the most recent guidance on diluting 25% of vinegar in 75% of water to soak your lettuces and raw vegetables for 10 min. We believe that you may keep that solution for a few days to be used again.