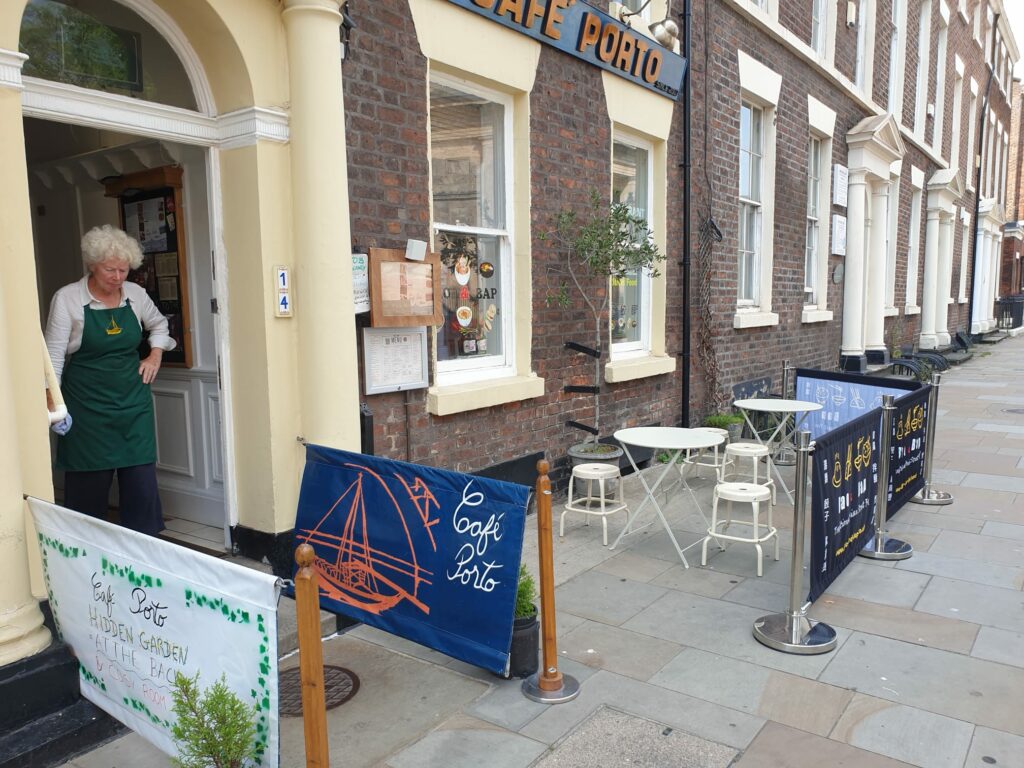 Cafe Porto is the only Portuguese Restaurant/Cafe in Liverpool.
We have been established since 2007 in Rodney Street, Liverpool's best preserved Georgian area. We are located near both Cathedrals, both Universities, the Unity and Everyman Theatres and the Liverpool Philharmonic Hall. By the way, the parking is free after 6pm.

Here, we cook everything on the premises using imported genuine Portuguese products or fresh and locally sourced ingredients. Our food is inspired by Mediterranean Cookery, chosen for the English taste, made in the Portuguese way – natural, healthy and tasty.

Tapas (Portuguese Petiscos) like Bolinhos de bacalhau(salt cod fish cakes) and Sardinha assada (grilled Sardines) are served in the evening with some Traditional Portuguese main courses, like Bacalhau (Salt Cod Steak) or Cabrito (Roast Kid). The latter we suggest to pre-order.

Our wine list is exclusively Portuguese. That means it is very good!
The day time Menu offers a more light choice of food, but equally delicious.

Our Pre-Theatre Menu (5pm-7pm) is a must, due to the quality we offer for an attractive price. You will find something to suit your taste, even if you have special dietary requirements, as we cook everything from scratch.

The Cakes are also our own creation. Try the Pastel de Natas (Portugal's famous custard tart).

Pedro Almeida and all the Cafe Porto team


To find out more about Pedro Almeida, chef and proprietor of Café Porto, click here to read his biography.

Café Porto
14 Rodney Street
Liverpool
Free Parking from 6pm